As the weather heats up shade trees become more important in the garden. Read on to learn about three factors involved in shade creation – time, plant selection, and spacing.
One of the great things about gardening is that it forces even the busiest person to be patient. You can't force it to be spring or fall, you can't force grass seed to germinate faster, or bulbs to come up before they are ready. This is especially true with shade creation – most trees that we plant will never provide shade for us, maybe the future homeowner, or our grandkids, years down the road.
For clients looking to create shade as quickly as possible, I would advise starting with as big a tree as you can afford, while still making sure it is a tree that works in the space at maturity. There's nothing worse than planting a large tree too close to the house and then having to cut it down once it's tall enough to provide shade.
Mature Tree Blocking House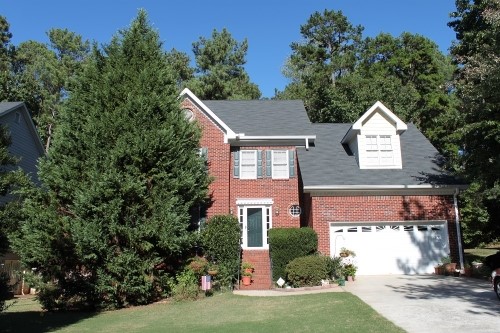 Continue reading It's Getting Hot – How to Plant for Shade →