Client Testimonials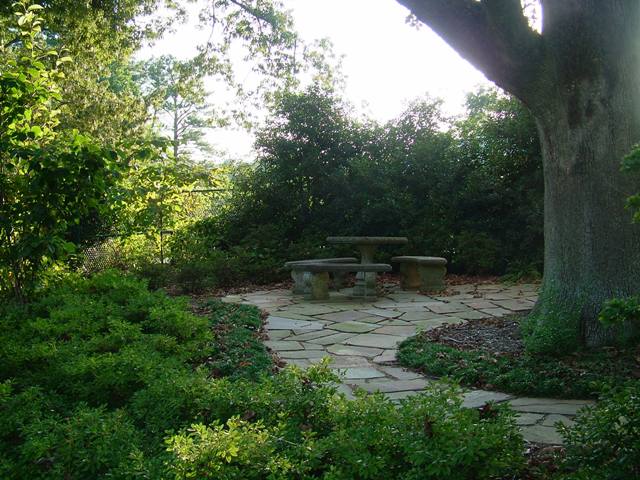 We just wanted to thank you again for the wonderful work you and your team did for our home. The Magnolia tree is blooming and new leaves are shooting up. Everything looks great.
You and your team's professional, educated and hands-on work approach made us feel confident that our big landscape decision would turn out great. Our home now looks peaceful and welcoming on the outside. The bees, birds and butterflies have already discovered the beautiful setting you created for us.
– A. & D. Jarvis, Hillsborough NC
Within the last year Bright Leaf Landscaping has done extensive landscaping to my three acre home south of the Duke Gardens. Their planning, drawings, planting, and follow-up were exceptionally well done.
— N. Schiebel, Durham NC
I am so very happy to recommend Jonathan Smith as an extraordinary landscaper, and even more, a wonderful young man.
When I finally decided that I could bear the sight of my little yard in all its ugliness no more, I asked Jonathan to look at it and see what could be done. Not only did he make a beautiful plan available to me, he explained in detail how this could be done. My yard posed some unique opportunities to be creative as it has a front courtyard and a small fenced in side and back area. They were so creative with stone walkways and placement of various colors and textures of plants. The end result took my breath away and continues to give me so much pleasure and enjoyment. Puttering in my perennial garden, sitting and enjoying my garden, reading in my garden have all become a part of my daily life that I so enjoy.
It was a pleasure, and I feel a stroke of good fortune, that I chose Jonathan to do this job for me. The best thing is that he enjoyed it and took pride in creating this garden.
Whatever you choose to do one thing I am quite sure of you will love working with Jonathan Smith.
– F. Hamacher, Durham NC
I am happy to have this opportunity to recommend Jonathan Smith and his company. They have done several landscaping jobs for Holy Infant Church, both on the church grounds, the parish office building and at the priests' residence.
Last summer Bright Leaf completely re-did the foundation plantings at the priests' residence. The design took into consideration, paint colors of the house, spacing and size, and concerns about drought tolerance. This was my first experience of Jonathan Smith's work. In each job since then, large or small, he has demonstrated care and knowledge. He does the fine work of garden design and selection of plants as well joining his co-workers in the physical labor of digging, pulling out roots, amending soil, planting plants, large and small.
This winter Bright Leaf did their largest job here so far. Jonathan and his assistant transformed plantings in our large circular drive in front of the church. They took an eyesore of broken down mimosa trees and weeds and transformed it into a graceful and elegant entry to our grounds. This spring improvements continued with a design for the foundation plantings at the front of the church, at the main doors and along both sides of a path that leads to another well-used entrance to the building. Our parish finance council decided to put the overall plan on hold because budget concerns. With the topic of budget, I should mention that Bright Leaf's prices have been very reasonable, and the parish finance council's concerns have to do with timing and with other parish expenses.
That was not a problem for Jonathan—he suggested that we proceed in stages. So we proceeded with the highest impact project and the one most in need of upgrade, the front of the church building. This turned out to be more complicated than it seemed from the surface. When they broke ground, they discovered an extensive and long dysfunctional drainage system. Jonathan directly addressed the unexpected complication and proceeded to execute the beautiful design.
He has been great to work with. He has been remarkably patient explaining things to me—an amateur, self educated gardener with a thousand questions. Please contact me if I can offer further recommendation.
Fr. M McCue, Durham NC