When I bought my house in downtown Durham a decade ago, I never planned to have deer living in the small patch of woods behind it. I have a few ideas on how to protect my damaged plants next year. Read on to learn about adapting to deer in my yard.
Deer Enjoying an Urban Landscape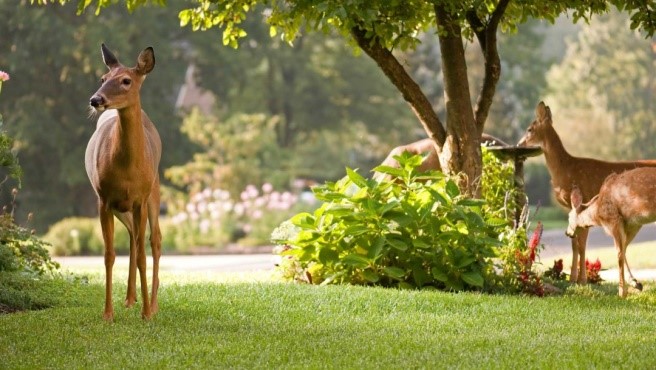 This Spring, I was disappointed to find my Oak Leaf Hydrangea was practically gone. I missed the large blooms and outstanding Fall color. I plan to put up some deer fencing around it and see if it will grow back with the same nice shape it had before. I may also plant a large deer resistant evergreen shrub behind it, to guide the deer around in another direction.
Colorful Hostas that Deer Love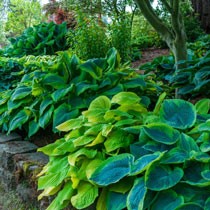 My collection of Hostas was totally taken out by deer this Spring as well. My backyard went from lush to sparse. I plan to use "I Must Garden" deer repellent in the future. If the repellant is too expensive or labor-intensive, I'll just replace my Hostas with a deer resistant perennial.
Need a deer resistant landscape design? Contact Bright Leaf Landscaping at 919.619.4460 or fill out our online contact form. Design and installation are our expertise, and we are always happy to meet with new clients to discuss potential projects!