If you've been to Duke Gardens recently you've probably seen the amazing twig sculptures on the South Lawn. Designed and created by North Carolina artist Patrick Dougherty (http://www.stickwork.net/) the sculptures are both fantastically beautiful and a great space for kids to explore.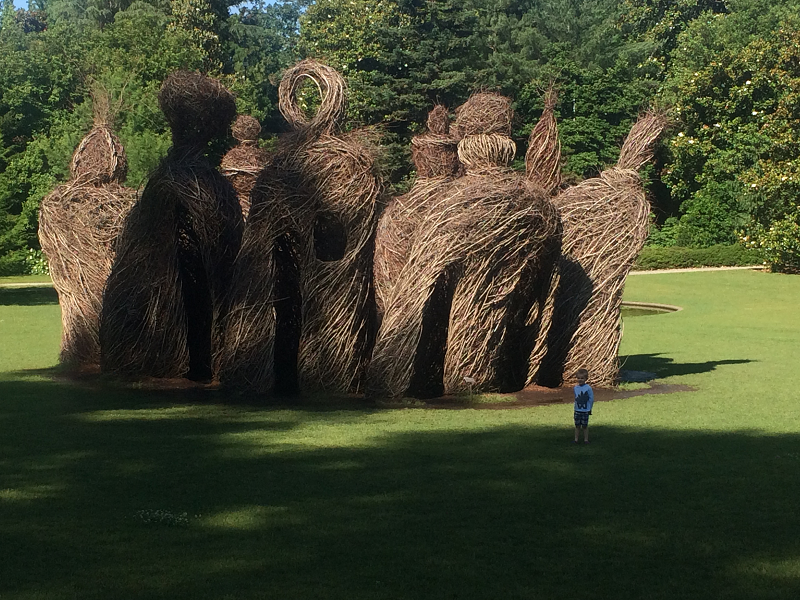 The Inspiration – Duke Gardens
As I was watching the sculptures be constructed, I realized that I had an abundance of saplings popping up in my yard (Redbud and Winged Elm), and that they weren't all that much different from the twigs being used for the Duke Gardens sculptures.
While I knew that I couldn't make anything as impressive as the sculptures above, I decided to try a simple garden teepee. Using about a dozen 8-10 foot long saplings spaced 6 inches apart I made a circle with a 3 foot opening, which I tied together at the top. I chose a location nestled under a Black Gum and behind an azalea, so the entrance is tucked away and feels hidden. Including planting vines on the teepee the entire project took an afternoon.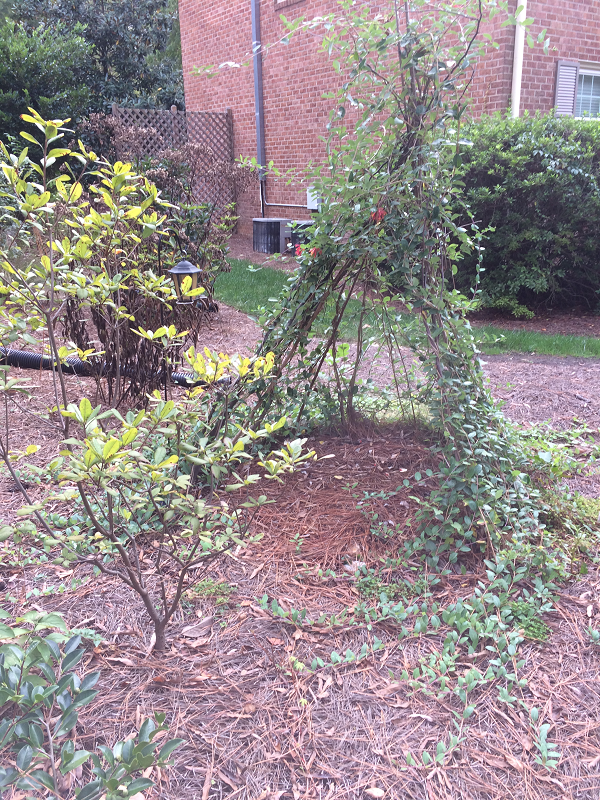 The Teepee (My House)
I'm hopeful that the teepee will be covered in honeysuckle vine flowers and hummingbirds next summer, and will be a fun place for my kids to play. Have a garden inspiration you want to make a reality? Contact Bright Leaf Landscaping at 919-619-4460 or fill out our online contact form. Design and installation are our expertise, and we are always happy to meet with new clients to discuss potential projects!