After living in my house for 10 years, I decided to do a yard renovation. I removed the existing foundation plants and completed a new landscape design. Read on to learn about some of the plants I chose.
Cotinus coggygria 'Royal Purple' Fall Color
I chose a variety of plants for the purple foliage. Loropetalum 'Daruma', Distylium 'Cinnamon Girl', and Cotinus coggygria 'Royal Purple' all have seasonal shades of purple in their leaves. I created a cohesive design by repeating these colors throughout the garden.
Rosa 'Coral Knock Out' and Azalea 'Autumn Royalty'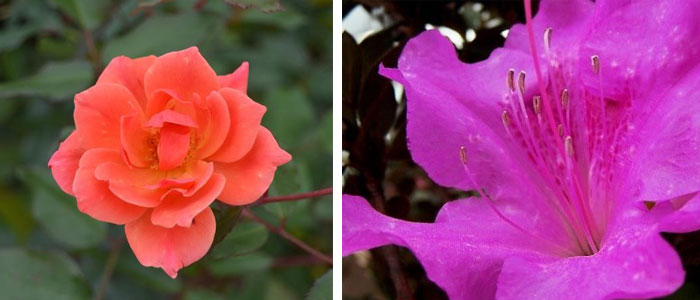 One plant that will complement the purple foliage is Rosa 'Coral Knock Out. I think it'll look cool blooming along with the fuchsia encore azaleas. I like to pair orange fall color with Loropetalum. Now, I can get that effect throughout the summer too.
Design, Removal, and Installation
Ready to plan your yard renovation? Contact Bright Leaf Landscaping at (919) 619-4460 or fill out our online contact form. Design and installation are our expertise, and we are always happy to meet with new clients to discuss potential projects!