As temperatures cool and the leaves begin to fall, many of our clients start to notice that their gardens feel less private. Views that were previously blocked by deciduous shrubs and trees are now open which can be wonderful, or not, depending on what the view contains. If you are looking to make an investment in your property this fall, consider identifying areas that could benefit from increased privacy through a screen or hedge planting. Read on to learn about some of my favorite landscaping for privacy!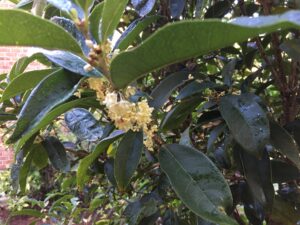 One of my go-to plants for screening in either sun or shade is Osmanthus fragrans. It flowers with fantastic fragrance in September and October and is largely ignored by deer.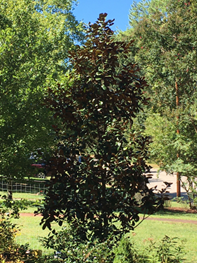 If you are looking for a native plant to increase privacy, there is probably a Magnolia that will work for your space. From the full-size Brackens Brown Beauty that can reach over 40 feet in height, to the dwarf Teddy Bear that is about half as big, these plants can work in a variety of environments.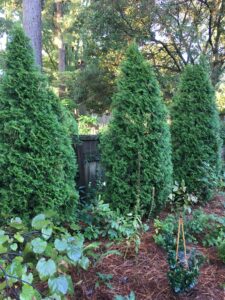 My go-to tree for screen plantings in a tight space is Thuja 'Emerald Green'. Reaching 12-15 feet in height with a width of only 4 feet this plant can work in properties without a lot of space. Its bright green foliage is also a great backdrop for perennials and grasses with a variety of textures.
Do you have an area that needs landscaping for privacy? Check out our latest blog post, "More Interesting Evergreens for Screening," and/or complete our online contact form below; we are always happy to meet with new clients to discuss potential projects!