When I look at my favorite design blogs this time of year I'm overwhelmed with the number of gift guides offering recommendations on candles, decorations, furniture etc. And as an avid gardener I know that there are several tools that I regularly recommend to others. So, if you're shopping for the perfect gift for a gardener here are my recommendations.
Kobalt Battery Operated Blower
I garden on a ¼ acre lot in Durham with a few large established trees and several neighboring trees that shed on our property. Unsurprisingly leaf management is a big part of my fall landscape maintenance schedule. While we use a powerful gas blower on job sites, that isn't really practical or necessary for most home owners. I personally find an electric blower with a cord to be incredibly tedious to use, so two years ago my husband gave me a battery operated blower for Christmas. The battery life is typically enough for me to use it intensely in either the front or back yards between charges, or to do a quick cleanup on the entire property. It is light weight, recharges quickly, and has held up well to weekly use for two years.
Tubtrugs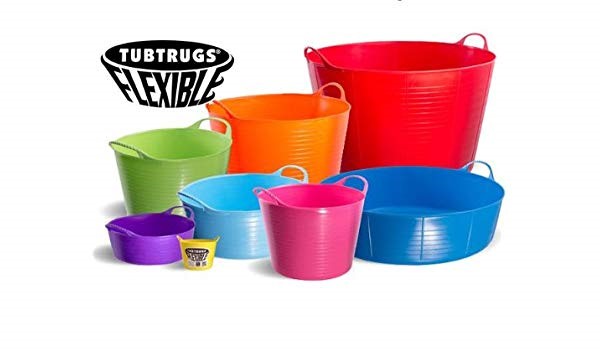 When my husband and I are doing yard work together we regularly argue over who gets to use the tubtrugs. These tough totes are great for hauling weeds, lawn clippings, soil or leaves around the property. I also use them to store plants that I'm planning to move from one part of the garden to another. We've even used them to haul rocks, firewood to the chiminea, or to store kids' toys. They are super durable and have held up well for almost ten years of use – and they come in fun colors!
Need help with a gardening project at your property? Contact Bright Leaf Landscaping at (919) 619-4460 or fill out our online contact form. Design and installation are our expertise, and we are always happy to meet with new clients to discuss potential projects!